Not sure what your USA ring size would be based on your diameter, circumference, or British, French, German, Japanese or Swiss size? Use the dropdowns below to choose the size you know, and we'll convert the size to show you all of the conversions.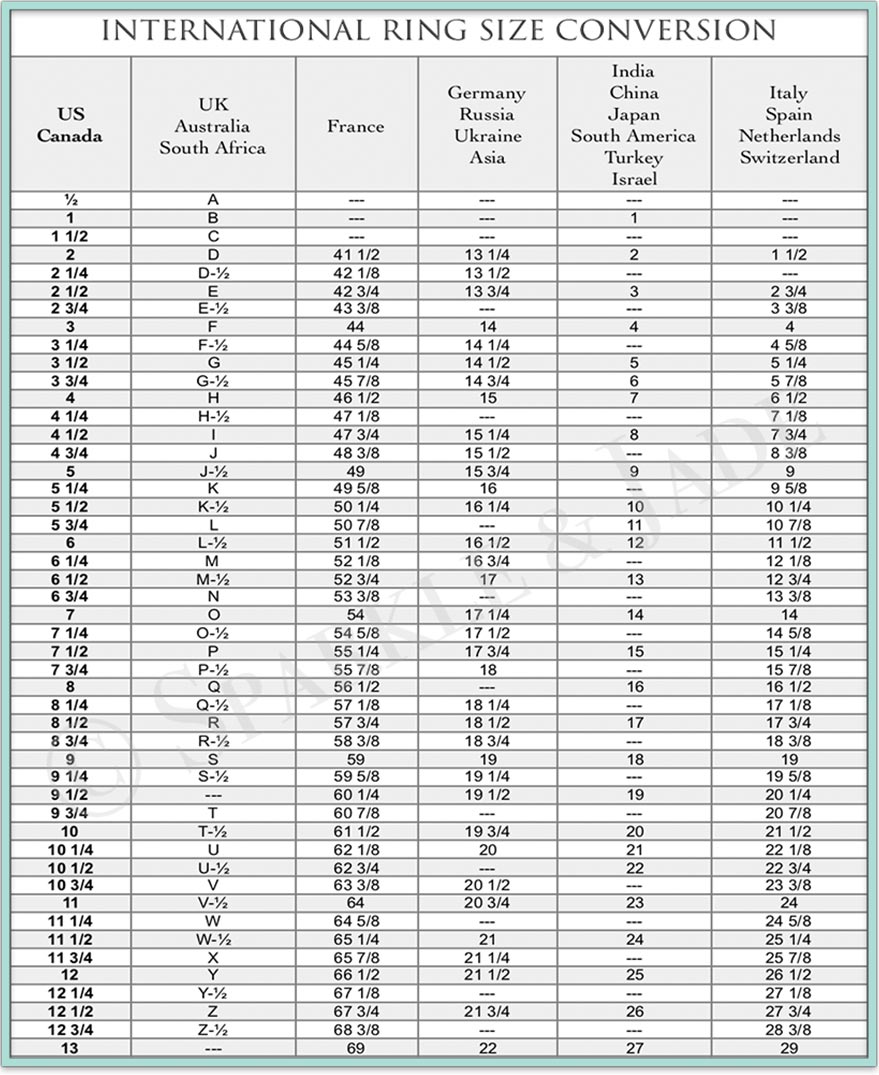 If you're not sure what your size is, we also have a printable ring sizer that you can print out. This will allow you to size your finger by either measuring your finger with a string, measuring your size with a ring sizer template you can cut out, or by placing a ring you already wear onto our chart to find the size.
In order to be accurate, please print this sheet at 100%. Uncheck all checkboxes in your print settings to scale to fit to the page. This will skew your ring sizes.